35 Years in Business... and Counting!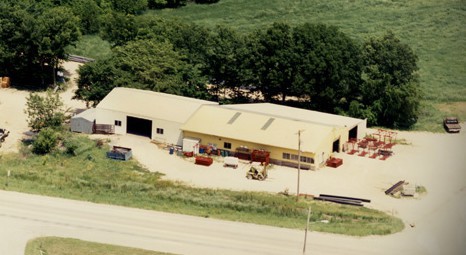 Luco Manufacturing is a family-owned corporation established in Strong City, Kansas in 1980. We are proud to have offered the best in quality livestock handling and hog confinement equipment for over 35 years.
The main product at the start of Luco Manufacturing was Hog Haven®. Hog Haven® products serve the small hog operator's need for affordable and professionally designed feeding floors, nurseries, farrowing and all-purpose Portable Confinement Units. Since then, Luco has introduced a complete line of agricultural products sold in all 48 lower states and in the export market. Currently, Luco's two major product lines in the hog equipment market are the Hog Haven® Portable buildings and TaskMaster® Cattle Equipment– a wide range of quality, affordable equipment specifically designed for handling livestock.
Whether your operation requires multi-purpose, versatile animal houses or automatic grain dispensers, we are sure to have the product for you. Contact us today to find out which products will work best for you.