Hog Equipment & Supplies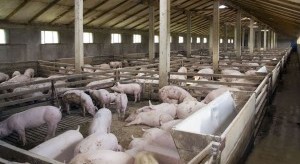 Luco Manufacturing in Strong City, Kansas offers a wide variety of hog equipment and supplies for people in Kansas and across the United States. Whether you need hog confinement units or hog waterers, we have you covered!
We offer a great selection of hog equipment and supplies, including sorting panels of various sizes, milk replacement feeders and more. In addition, Luco Manufacturing also offers Hog Haven confinement units. Whether you own your own land or are just starting out on rented property, Hog Haven units will meet all of your hog confinement needs. See a full list of our available hog equipment and supplies here.
About Luco Manufacturing
Luco Manufacturing is a family-owned corporation established in Strong City, Kansas that offers the very best in hog equipment and supplies. Early in its start, Luco Manufacturing began carrying Hog Haven® products to serve the small hog operator's need for affordable and professionally designed feeding floors, nurseries, farrowing and all-purpose portable confinement units.
Contact us to find out which hog equipment products will work best for you.