Hog Haven Products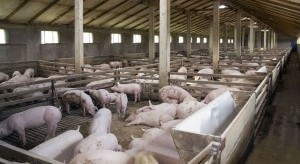 Are you in need of quality confinement units for hogs or other small animals? Hog Haven products, manufactured by Luco Manufacturing, offer the best in small operator confinement units for hogs and other small animals.
Hog Haven products are easy to assemble, move and use. Whether you need nurseries, furrowing units, feeding floors or multi-purpose animal houses, Luco Manufacturing has you covered with Hog Haven products. Hog Haven confinement units are some of the most versatile and reasonably priced on the market. Whether you own your own land or are just starting out on rented property, these units will meet all of your hog confinement needs. See the complete Hog Haven product line available at Luco Manufacturing here.
About Luco Manufacturing
Luco Manufacturing is a family-owned corporation established in Strong City, Kansas that offers the very best in Hog Haven confinement units. Whether your operation requires a farrowing house or nursery unit, we are sure to have the product for you.
Contact us today to find out which Hog Haven products will work best for you.